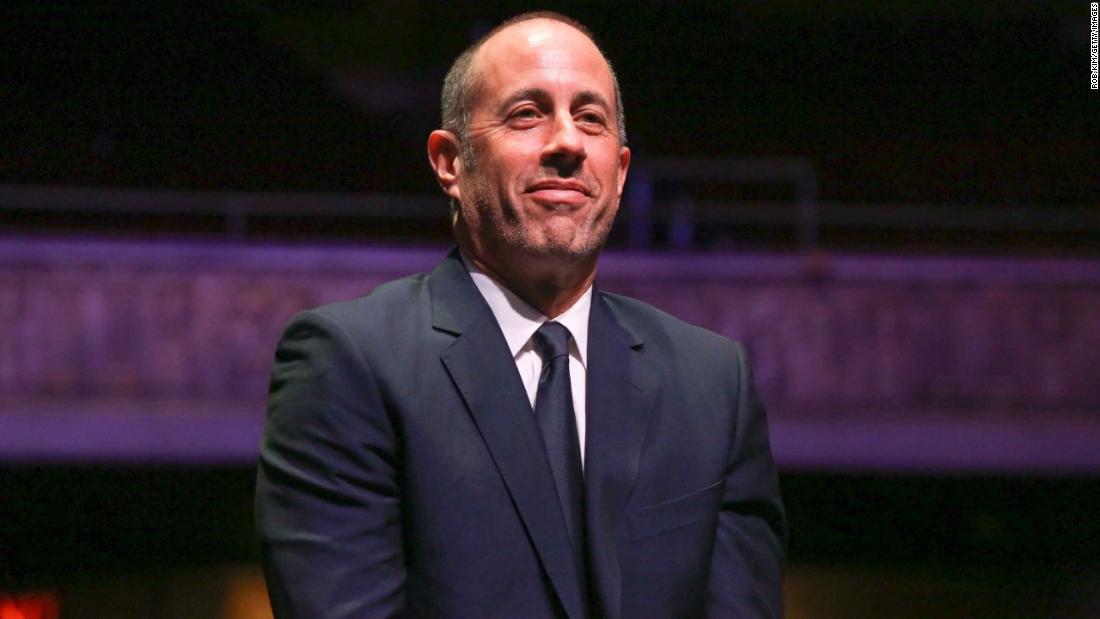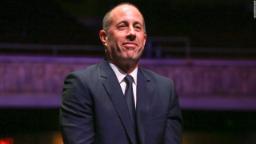 The comedian also discussed his early days in comedy, why sitcoms today are so bad, and the funniest thing a comedian can wear.
But first, that alligator comment. Seinfeld was
describing the feeling
of dropping his daughter off at college, comparing it to a wild animal that's grown and has to be set free.
"It's kind of like if you found a little baby alligator and you put it in your tub, and you would think 'Oh look at his little bitey teeth, they're so cute' and then some time goes by and you go 'You know, I think we gotta get this thing the hell out of here,'" the comedian said.
On his stand-up attire, he explained why he doesn't wear a suit.
"The suit is the funniest thing you can wear, the suit is the funniest outfit of all time. It's an outfit… it just looks ridiculous. Because you [the audience] knows this guy does not need a suit," he said.
On the most nervous he has been in his career, Seinfeld said: "The most nervous was going on at the White House for Obama and Paul McCartney and then doing the O2 in London and the first 'Tonight Show.'"
Seinfeld also opened up about his worst corporate gig.
"It was probably about five years ago in the room where they have the Temple of Dendur at The Met… And as the guy is up there talking, I realize 'Oh you can't make out ONE word' because of the acoustics, and I had to do an hour. And I did an hour… to nothing," he said.
As for sitcoms today, he hates them.
"Sitcoms are so bad," he said. "It has gotten so much more difficult to chart the culture. When we did my show in the '90s, it was so easy to make fun of things. You just knew what to do, you knew the angle you were going to take and you know it's going to be fresh and it's going to be funny. You know exactly where their [the audience's] head is at. We don't know where anybody's head is at now."